The Technology sector gained 25,763 billion VND in revenue, contributed 58.5% of total revenue, up 23.4% over the same period last year and 3,366 billion VND in PBT, contributed 44% of total profit before tax, up 22.4% over the same period last year.
The proportion of the Technology sector's revenue
(Unit: billion VND)
The proportion of the Technology sector's pre-tax profit
(Unit: billion VND)
In the context of instability and the difficulties affecting the world economy in 2022, the Company recorded growth in both depth and breadth. We gained 01 billion USD in sales from overseas markets, having some customers bringing in approximately 100 million USD/year in revenue. Besides this, we have also invested heavily in employee development through training programs, remuneration policies, and maintaining high workplace standards.

In 2023, the Company set a target of one billion USD in revenue, expanding the market to become a global enterprise in terms of personnel, business models, and operations.
Mr. Pham Minh Tuan, CEO of FPT Software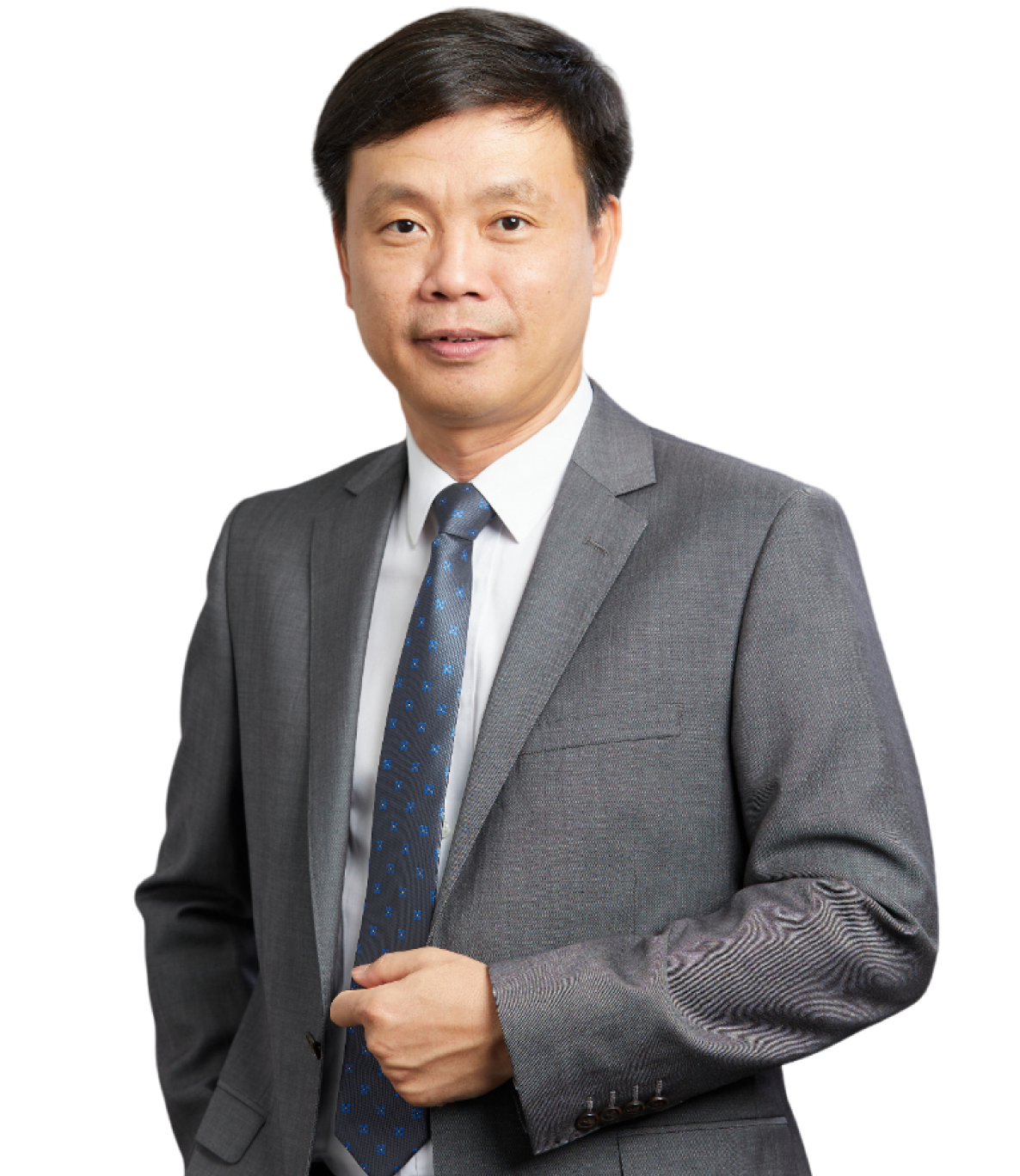 > 1 million USD in sales account
Internal productivity

14.9

%
Profit growth was mainly affected by the sharp drops in exchange rates in Japan and Europe in the second half of 2022. However, revenue from overseas markets grew by 50% in the US and 35.7% in Asia-Pacific (APAC). Despite the impact of geopolitical conflicts and economic recession in the European market, the Company still maintained a sustainable growth rate of 19.4%. Furthermore, after suffering longer-term negative effects from the pandemic, FPT's business in Japan witnessed an impressive recovery. As a result, the revenue growth rate in Japanese Yen reached 30.3%, reflecting the increasing demand for digital transformation.
Enhancing digital transformation
capabilities and developing new solutions and platforms
Earnings from digital transformation services and products (DX revenue) increased 33% over the same period at 7,349 billion VND, raising the proportion of revenue from IT services to foreign markets to 39%. In addition, cloud-based services and solutions gained 160 million USD, equivalent to a growth of 38% over the course of 2021.
Digital conversion revenue chart for the period 2018 - 2022
(Unit: billion VND)
Based on core technologies such as AI, Big Data, and Cloud, FPT has developed new platforms and solutions to enhance its operations, meet urgent needs, and improve the sustainable development of businesses, organizations, and individuals globally.

Along with Hyper Automation, akaBot, one of FPT's strategic products, launched new features and solutions to complete its ecosystem: the Intelligent Document Processing (IDP) solution with a combination of RPA, AI, and OCR; Process Mining Solutions; Task Mining Solutions... As a result, the akaBot team has successfully deployed its automation solution for 3,000 customers in over 20 countries. Furthermore, it recorded over one million USD in revenue from financial - banking companies and was honored with prestigious reports and global awards (Stevie Awards, Globee Awards...)
Winning a series of large-scale deals
Due to improving service delivery and focusing on large projects, in 2022, the number of customers bringing in revenue of over one million USD reached 162 customers, a growth of 26.6%.

In addition to "hunting whales", FPT has accompanied current customers, focusing on providing services and solutions on a large scale and bringing higher value. Service quality has always been a significant determinant to help improve the Corporation's competitiveness and elevate its position in the value chain. As a result, the number of projects worth over 5 million USD reached a record 31, an increase of 63.2% over the previous year. Obviously, it shifted to a higher market segment, confirming FPT's prestige and delivery capacity compared to the leading global technology giants.
Number of customers with > 20 million USD in sales account
Number of customers with > 10 million USD in sales account
Number of customers with > 5 million USD in sales account
Number of customers with > 1 million USD in sales account
Increasing global presence
and developing high-tech human resources
In order to provide high-tech services more widely to large enterprises and address the needs of a high-tech workforce, FPT strengthened its global presence by opening new offices in Denmark, the US, Thailand, and Japan... Moreover, the Corporation also invested in service providers in neighboring countries in the Americas - Latin America, Western Europe, etc. to supplement production resources and ensure business continuity.

Responding to the higher demand for IT services and increasingly complicated requirements for project quality, FPT promoted the recruitment of engineers and experts with extensive technical knowledge and experience in different domains.

By the end of 2022, the average number of employees serving the overseas IT market was 22,000, of which the permanent staff in Japan exceeded 2,000 people. It demonstrated the advantage of FPT in attracting talent, especially in the context of the fiercely competitive labor market in Japan. Moreover, good remuneration policies and inclusive corporate culture helped reduce the turnover rate of IT employees to 17.1%, down 160bps compared to 2021 and lower than the average of the market.

Revenue per capita continued to improve to 14.9% (excluding exchange rate effects) due to the efforts to lift internal productivity and a strategy to focus on large-scale customers.
In 2022, for the first time, the Company reached a record revenue of 7,000 billion VND, launched various key products, and signed large projects, showcasing its abilities to solve big problems.

In 2023, the Company starts its new development phase with the message "Prospering with the people and the country". The Company will constantly develop and deliver practical solutions and comprehensive platforms to serve each business and citizen. Our products will help create business networks and growth opportunities, improve experience and quality of life, and promote the development of Vietnam's digital economy.
Mr.Nguyen Hoang Minh, CEO of FPT IS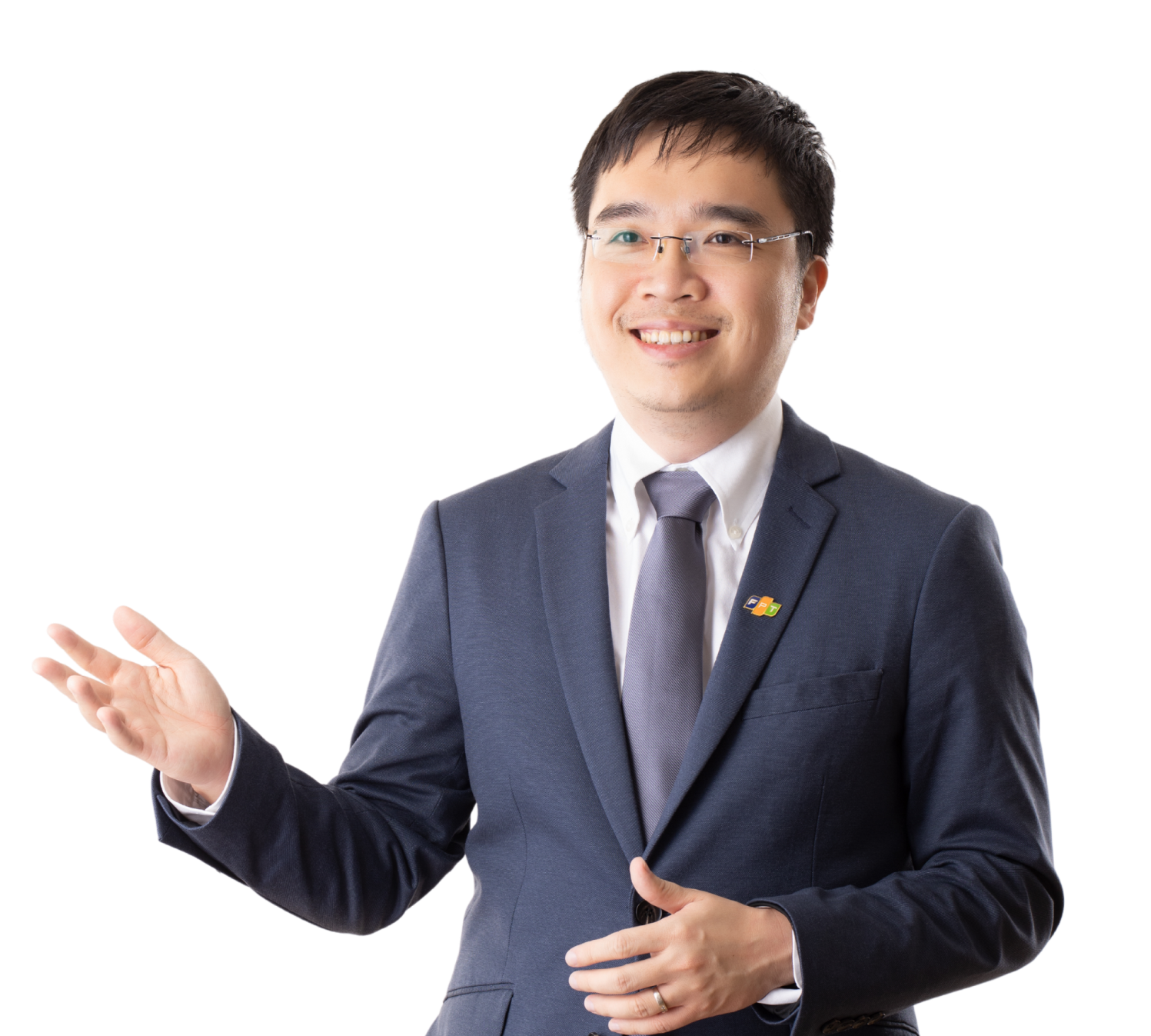 Not only the budget cuts of companies and banks in response to forecasts of a post-pandemic global economic recession but also the exchange rate risks, bad debt, bond risks, and the delay in disbursement of public investment capital have slowed down the implementation process of IT projects in the state sector, strongly affecting the growth of FPT's domestic IT services.

However, FPT believes there must be room for the IT industry to grow in the domestic market as perspectives on the role of IT are gradually transforming. Gradually not playing the support role any longer, IT has become a competitive advantage and a new growth engine for businesses and organizations.

According to the SEA E-Conomy 2022 publication of Google, Temasek & Bain&Co, Vietnam took the lead in top digital economies in Southeast Asia, reaching an average growth rate of 31%. The digital economy is estimated to account for 20% of the country's GDP by 2025. Therefore, it is a valuable opportunity for us to invest in technology platforms that promote the digital economy. With a vast business network in diverse fields and leading corporate customers in public and private sectors, FPT focused on fundamental solutions to connect ecosystems and supply chains, making transactions faster, more efficient, and more reliable. A range of platforms has been put into operation, such as the e-signing and e-contract platforms (FPT.eSign and FPT.eContract), FPT.IDCheck the digital authentication and anti-counterfeiting solution, or the eTradevn ecosystem - which includes a domestic letter of credit platform and the supply chain management platform (Supply Chain Finance).
Accompanying businesses
to utilize technology as a competitive advantage
As a pioneer in providing digital transformation and IT services in Vietnam, FPT has set a mission to "accompany" enterprises in unleashing the power of technology, overcoming difficulties, creating exceptional growth value, and promoting the digital economy even faster.
In fact, in recent years, various major customers of FPT have achieved breakthrough results due to the implementation of technology platforms. For example, Boston Pharma has increased revenue by 3-4 times, lifted business performance by four times, and reduced customer care costs by 33% after implementing ERP, mobile sales applications, and the Base.vn ecosystem. The 60-year Rang Dong Joint Stock Company has created a "phenomenon" when continuously creating miracles with growth rates of up to 15-20% from 2019 until now, based on the "putting digital transformation at heart" strategy. In the real estate industry, FPT and An Gia put into operation a set of specific solutions for An Gia's 40 branches in just over six months, helping to triple its capacity to deal with contracts, customer information, and business digitization - meeting 95% of its requirements.

According to the latest report of the Enterprise Development Agency (under the Ministry of Planning and Investment), almost all businesses in different industries are engaged in some form of digital transformation. However, only a few enterprises (accounting for 2.2%) have successfully leveraged technologies and management systems to handle data and make decisions in production and business. Therefore, there must be high growth potential for technology companies.
Gaining more access to State and local agencies
Digital transformation began to deepen and became the implementation plan of various provinces and cities nationwide, demonstrated by positive signals about human- and business-centric mindsets.

Based on local socio-economic characteristics, competitive advantages, and digital transformation experience, FPT tailored platforms and solutions to promote local transformation, accelerating the socio-economic development of the provinces and national digital transformation. In addition, with comprehensive technology capabilities in many fields, FPT has outstanding advantages to extensively partner with localities in developing digital Government, smart cities, education, IT resources, business transformation, and other digital initiatives for different industries and fields.

With advantages and opportunities generated from public investment projects, FPT has proactively approached state agencies and localities to advise on the digital transformation roadmap. As a result, the Corporation has cooperated with more than 30 provinces and cities and signed DX contracts with 25 localities, such as Nam Dinh, Quang Ninh, Vinh Phuc, Thua Thien - Hue, Dak Lak, An Giang, Dong Thap, etc., in terms of three pillars (digital Government, digital economy and digital society).

Accordingly, FPT Corporation cooperated with Dong Thap Provincial People's Committee to implement the e-Government model to improve the local administration's efficiency in serving people and businesses. Besides, it helped build the intelligent hospital model, electronic health records and medical records, and several IT applications in the medical field.

In collaboration with FPT Corporation, the Thua Thien Hue provincial People's Committee launched the E-Wallet - a cashless payment solution on the Hue-S platform. In phase 1 in November 2022, 9,050 civil servants opened e-wallets on Hue-S. Also, 8,700 people registered to get e-wallets on Hue-S. There were 60 points of sale of FPT that accepted payment in-store FPT stores accepted and 190 payment acceptance points around Dong Ba market, Thanh Cong taxi, Sun Taxi... As of January 2023, there were 25,000 people using e-wallets in Hue-S. The Digital Market (Vietnamese: Chợ số) application running on the Hue-S platform helped promote e-commerce and local agricultural products.

VnDirect Securities Company forecasts that public investment disbursement will witness a bright spot in 2023, with an increase of 20% to 25% compared to actual disbursement in 2022, creating a sustainable growth engine for domestic IT services.
AI & Cloud business sectors experienced triple-digit growth
FPT's AI platform and Cloud services maintained a triple-digit growth rate in 2022, generating 30 million USD in registered revenue and 249 billion VND in actualised revenue. The positive outcomes were a result of continuous efforts in developing the product ecosystem in order to gain a number of high profile international and domestic clients (in the top VNR100) in various sectors, including Banking, Finance, Insurance, Retail, and Manufacturing. FPT.AI - The top AI platform in the region - was delivered as a solution that comprehensively addressed customers' problem points. Services such as Smart Call Center solutions, AI VoiceBanking…

Besides these, the Cloud ecosystem proceeded to launch 26 new services, from Infrastructure as a service (IaaS) to Platform as a service (PaaS), fleshing out the ecosystem with more than 80 cloud computing services tailored specifically for Vietnam. Furthermore, the Intelligent Document Processing platform continued to establish itself in the market with FPT Data Fusion and FPT CFS consolidated financial statements.