Accompanying the development of the community
In 2022, with the cooperation of employees, FPT sponsored over 171 billion VND in CSR events, bringing practical values to 47,777 people nationwide. Activities mainly focused on encouraging education development, doing charity work, and giving a hand to disadvantaged people...

With the ultimate goal of making a long-lasting positive impact on society instead of temporary relief activities in emergencies, FPT promotes non-material contributions inside the Corporation to accompany the development of the community and national happiness.
Opportunities to access technology and increase the value of life
To realize its target of accompanying the community toward a happy nation and bringing the best to our people, FPT has continued developing a superior technology ecosystem. In particular, it will help increase productivity, save a lot of costs and processing time, improve opportunities to access technology, and enhance the quality of life. They include several products for the health care sector and direct public services, supporting millions of people to access social security and public services with convenience, transparency, speed, and safety.
FPT.eHospital 2.0+
The Smart hospital management ecosystem named FPT.eHospital 2.0+ was developed based on experience and in-depth insights for more than 23 years accompanying the healthcare sector of FPT. The ecosystem includes software and smart solutions in the management and operation of hospitals and community health centers, aiming for the "paperless" hospital model with automation and simplification of processes and procedures at the hospital.
The Digital citizen app (Vietnamese: Công dân số) provides an ecosystem of applications and utilities to serve people's lives better, becoming a helpful interaction channel between local authorities, people, and businesses. Putting citizens and businesses at the center, the application allows easy access to information, narrowing the gap between the government and individuals. Moreover, easy access to information and feedback and promptness in handling complaints enhances the relationship between people and the state, thereby creating disruptive developments in the new situation. Built on the latest technologies, including Big Data, AI, Machine Learning, IoT… the app fully ensures the functional, performance, and security requirements. It was used in Tra Vinh, Can Tho, Binh Dinh, Nha Trang...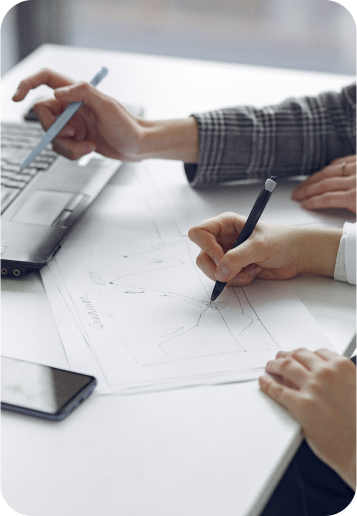 Creating a joyful learning environment
The 2022-2023 Opening Ceremony marked the first academic year of more than 200 students from 41 provinces under one shelter named "Hope School". The school's founding members cherished the wish that those youngsters would gradually feel the love of the whole society, motivating them to grow up.
The "Light up the school" program
In April 2018, the "Light up the school" (Vietnamese: Ánh sáng học đường) program was launched with the desire to mobilize social resources to expand access to educational opportunities for students. The program aimed to improve educational facilities by building new schools, boarding houses, toilets, and playgrounds and equipping teaching and learning equipment for students in remote areas and localities affected by natural disasters. Up to now, there were 93 schools built or renewed, and 464 classrooms, public service rooms, boarding houses, and toilets renovated. It is estimated that more than 16,000 teachers and students benefit from this program.
The "Give wings to your dreams" program
Almost every year, FPT employees set foot in the highlands to help those in difficult circumstances. Practical gifts are expected to help children in upland areas keep their passion for words and books and sow seeds of hope for a bright future. Sustained by the determination and efforts of FPT employees, the program called "Give wings to your dreams" is one of the largest and longest-established CSR activities dedicated to disadvantaged children in upland areas. In 2022, estimated 9,377 students benefited. In addition, 16,901 awards, including computers, bookcases, and learning equipment... were given to schools and students.
FPT Centre for Young Talents (FYT)
To facilitate the comprehensive development of talented young students across the nation, FPT Centre for Young Talent (FYT) provides scholarships for students with distinguished academic achievements as well as national and international awards every year. Currently, the Center has nearly 600 members. Many FYT members became influential founders, managers, scientists, and experts in Vietnam and globally. In 2022, 33 scholarships were granted to young talents, with a total spending of 276 million VND. In addition, with FPT's support of costs and material facilities, FYT members were encouraged to pursue their aspirations, exchange ideas, be inspired, and at the same time, improve soft skills needed for the future through experiential classes, workshops, and extracurricular activities...
Nguyen Van Dao scholarships
In order to find, attract and foster talents, FPT spent 125 billion VND on Nguyen Van Dao scholarships to award to students, a 29% increase over 2021. 12,476 students with excellent academic achievements or exceptional talents in many provinces across the country were awarded.
The English Teaching Volunteering Program for children in the highlands
The volunteer project called "Sowing words in the highlands" was jointly organized by the FEC English Club of FPT High School in Hanoi and the Department of Education and Training of Meo Vac district, Ha Giang province, with the desire to help students in the uplands learn and hone foreign language skills. The project was implemented in three communes of the Meo Vac district with 100 students. By the end of January 2023, the FEC Club of FPT High School in Hanoi is expected to launch three to five more English classes in other primary schools in the Meo Vac district, bringing the total number of students to 300. In addition, the Club will make efforts to call for sponsors to equip the children with necessary learning materials, such as textbooks and flashcards, to make their lessons more interesting, making an impact on the Community.
VioEdu – the Edtech solution with 15 million users
VioEdu is the Edtech solution with 15 million users and the only virtual platform that integrates teaching and learning tools to serve students, teachers, and school managers. Due to vivid graphics and the gamification methodology, VioEdu excites learners with its good content. In addition, AI and Big Data allow the app to point out students' strengths and weaknesses and suggest an improvement roadmap with 95% accuracy.

During the two years of Covid-19, VioEdu supported thousands of schools in deploying virtual classes and assessment sessions quickly and synchronously. In March 2020, VioEdu received a Certificate of Merit from the Ministry of Education and Training for its contributions to the education industry during the pandemic.

By the end of 2022, there were 40 local departments of Education and Training accompanying VioEdu to organize competitions for their students. After three years of launch, the system recorded 15 million users and 1.8 million active accounts.
2022 marked the 15th year of Violympic – the online competition in mathematics and physics for students nationwide. Based on the results and validity of the national finals, 7,455 students out of 64,569 participants won prizes in three subjects: Math in English, Math in Vietnamese, and Physics. More specifically, 814 students won the gold prize; 1,347 students got silver prizes; 2,149 students won bronze prizes; and 3,145 students won the Consolation prize.

From an online math competition in Vietnamese, Violympic expanded to Math in English and Physics. From the scale of 40,000 students participating, Violympic has become the playground of nearly 40 million students in 63 provinces and cities nationwide, with almost 100 million practice sessions recorded annually. At times, Violympic received more than 300 million visitors/month with 200,000 simultaneous visits.
Connecting the happy community
FPT Day for the Community
Since 2010, March 13 has been chosen as "FPT Community Day" for employees to participate in social contribution activities. The Day has gradually become one of the humane cultural identities of FPT employees. In order to spread kindness and engage each employee in volunteering activities to support disadvantaged groups in society, FPT encouraged employees to contribute at least one day's wages to the FPT Fund for the Community.
The "Step up to school" program
Launched in 2018, the program called "Step up to school" (Vietnamese: Nâng bước em đến trường) helps build concrete bridges in the Mekong Delta provinces. In addition to keeping children safe, the program also enhances quality of life and improves social security for local people. By 2022, 250 solid bridges were constructed in the Southwest region, based on the cooperation of local leaders and people and especially the participation of youth union members and farmers with tens of thousands of working days.

Concrete and reinforced "Hope" bridges gradually replaced temporary, wooden, and degraded bridges. Bridges ensure trade convenience and shorten the distance between communes/hamlets. They also facilitate travel for students and residents, achieving rural development in the Mekong Delta provinces.
Launching in September 2022, FPT completed 100 "Happy houses" for Vietnamese Heroic Mothers, families under preferential treatment, and poor households within just four months. The total amount of spending was 6 billion VND. The "Happy House" project is sponsored by FPT Corporation, operated by the Hope Foundation, and supported by the authorities of the Hoc Mon and Cu Chi districts. Through constructing and improving houses for Vietnamese Heroic Mothers, families under preferential treatment, and poor households who couldn't afford the repair costs, FPT expressed gratitude to people with meritorious
The "Happy House" project
Blood Donation Day is regularly held with the desire to enhance the spirit of solidarity and support less fortunate people in society. With the motto "a few drops of blood can save a life", blood donation has become a jewel in the crown of FPT's annual charity and social activities. In 2022, 1,545 FPT employees participated in giving blood, with 2,138 blood units donated. This activity encourages everyone to make an impact and keep positive energy together toward a happy community.